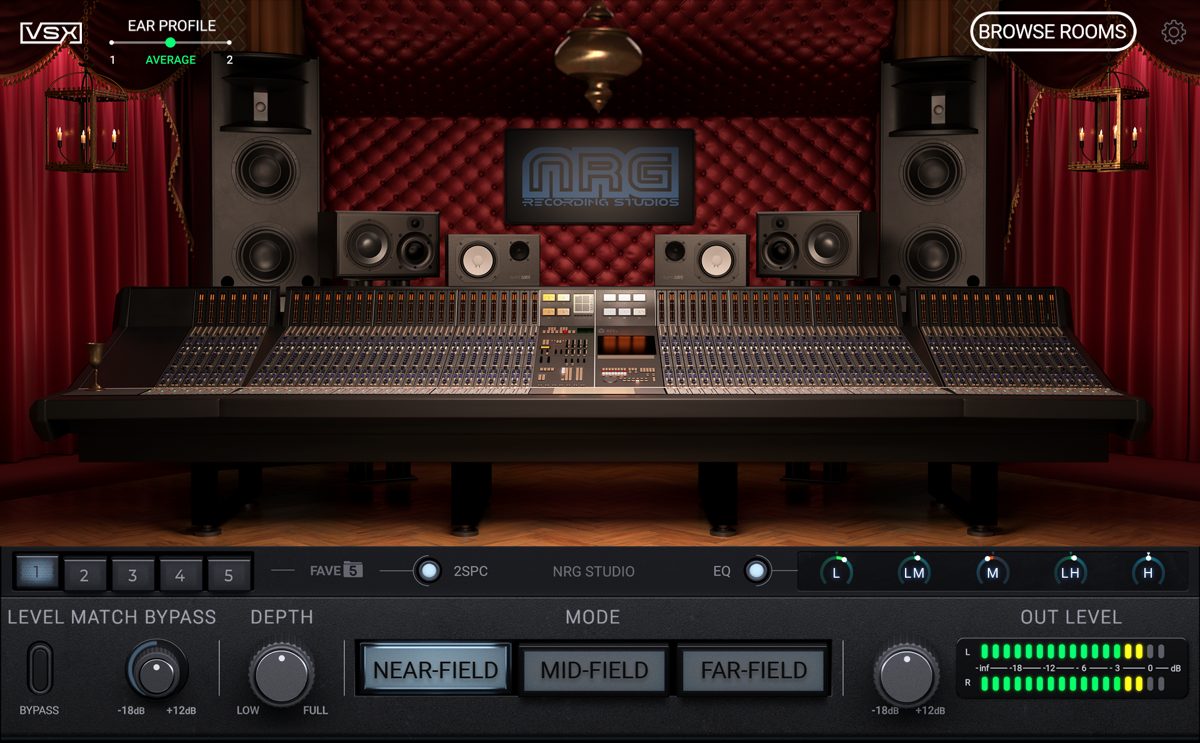 Modeled Speakers:
Yamaha NS10's w/ sub
ATC SCM25
Oceanway HR3.5 w/ extra sub
Studios
NRG Studio
This famous Hollywood Studio has been home to countless artists and albums, from Beyoncé to Billy Joel. We modeled the three speakers in Studio C, the mix room. First, a classic pair of emulated Yamaha NS10's with a sub. This system will tell you very quickly if something is wrong in your mix. Next, the midfield is a precise recreation of the ATC SCM25, which is rich, hi-fi, balanced, and fun to listen to. Last, we modeled NRG's iconic Oceanway HR3.5 farfield with extra sub. This main sounds deep, punchy, big, and smooth.