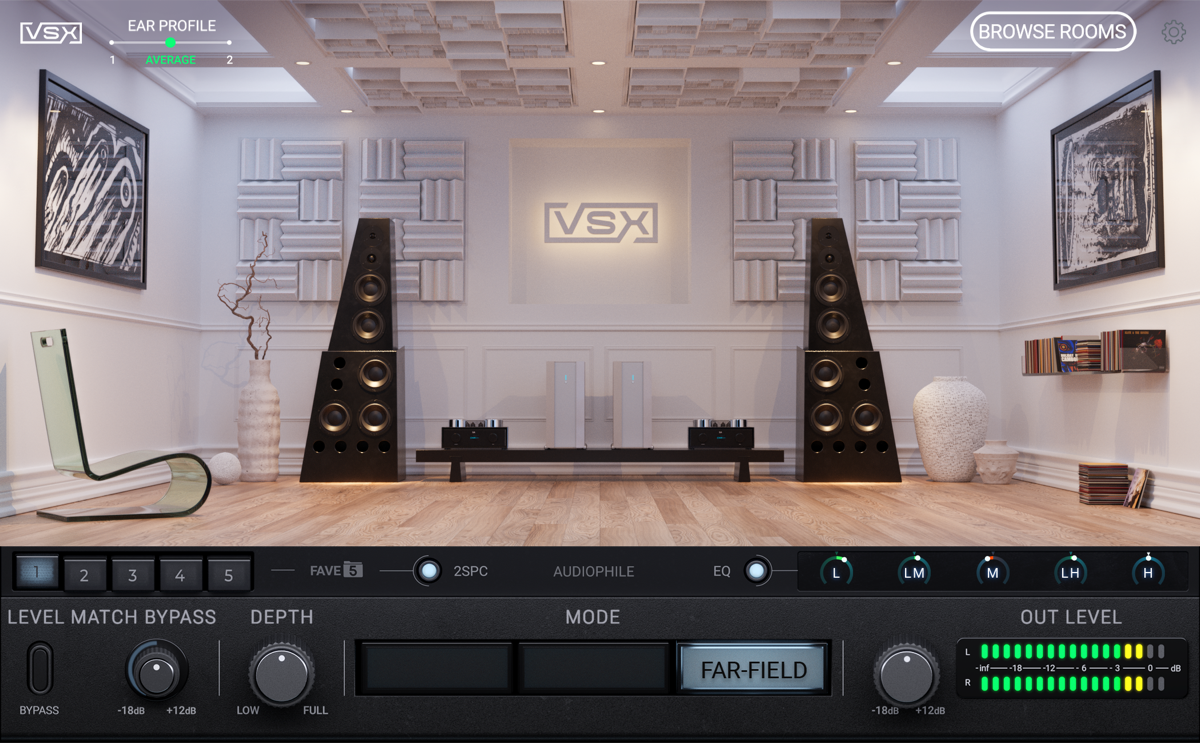 Modeled Speakers:
DynAudio Munro C4 with custom amps
Studios
Audiophile Listening Room
Get ready for a seriously revealing room. This 80,000 audiophile listening room is one of the nicest sounding environments we've ever heard and now, it's yours to mix in. Featuring a custom DynAudio Munro C4 hi-fi system emulation, this speaker reproduction has a beautiful room depth and space. You'll hear ultra-clear highs and flattering mids, making it great for final listens and mix checks.