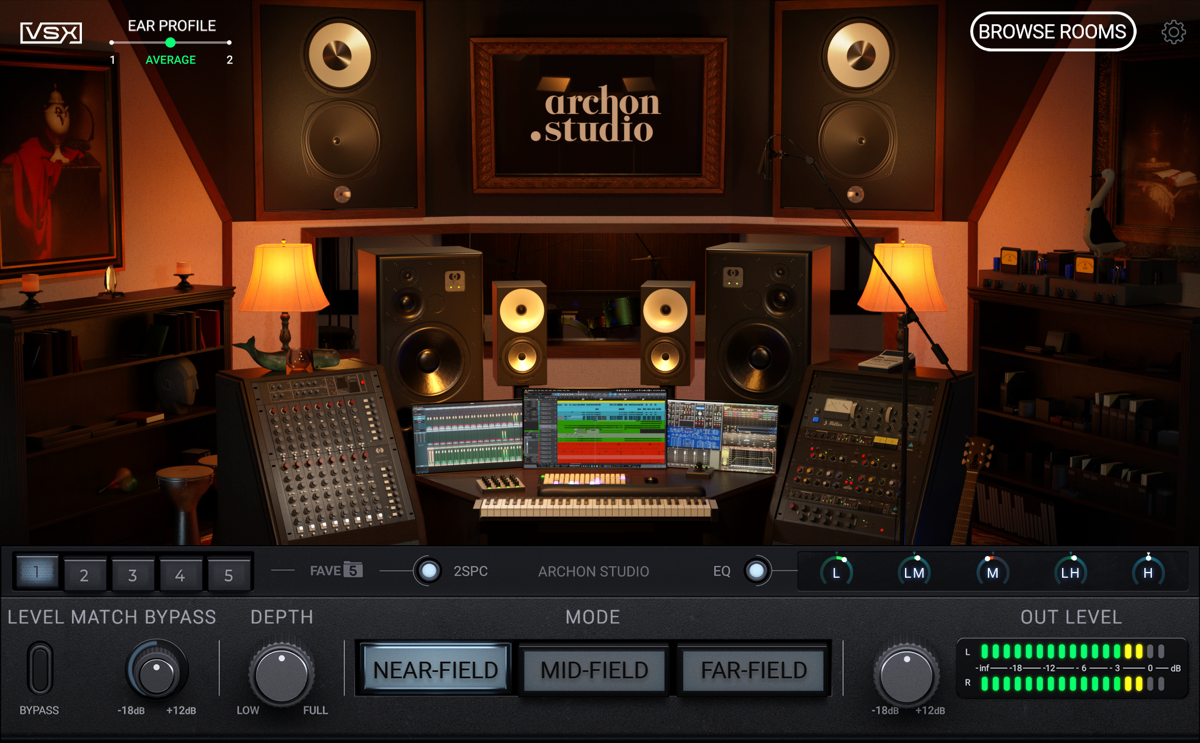 Modeled Speakers:
Amphion One15 w/ sub
ATC SCM150
Pelonis Signature 215AW dual concentric mains
Studios
Archon Studio
Archon is one of the most distinguished privately owned studios in the world. Owner/Producer Aris Archontis spared no expense to make this the perfect mix environment. You'll notice it is drier and more immediate sounding than NRG's mixing room. The Archon nearfield is a great sounding Amphion system with a subwoofer, which we modeled down to the slightest detail. The midfield is a reproduction of the ATC SCM150 and sounds insanely detailed and flat. Finally, the farfields model Pelonis dual concentric mains that are deep, punchy, and really fun to mix on.